I want to screw aluminum to wood. If it was wood to wood, this bit: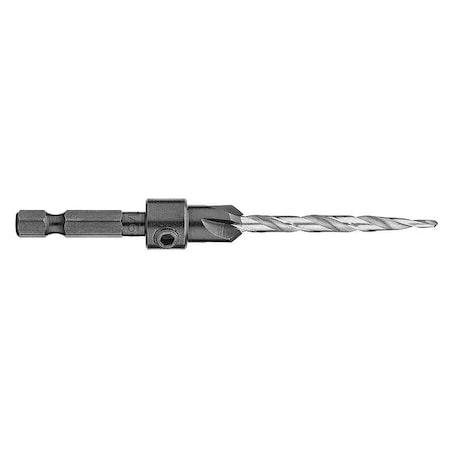 Image from zoro.com
makes perfect sense for the pilot and counter sink. However, it makes no mention of if the counter sink part would handle aluminum.
Alternatively, should I use this 1/2" Ryobi countersink:

Image from Home Depot
and a separate drill bit for the pilot hole?