I'm trying to wire up my ecobee in a new house that only has 2 thermostat wires (R, W). I bought a Fast Stat, but I'm unsure how to set it up as I have a complicated setup. There are two aquastats (High and Low Temp), and a low water cutoff. Here is a basic diagram of what wires go where.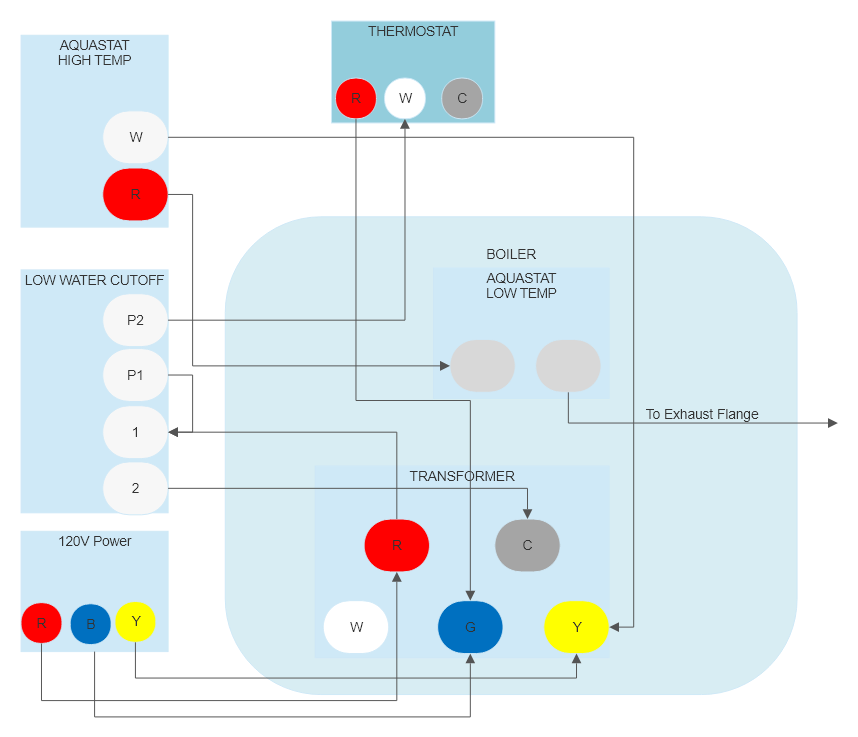 SDJS_Widget("FE75161A404EAAD9DDBF344E30C02D6059E",67821,1,"");
I'm unsure which wires I should tap each of the Fast Stat wires into (Red/White/Purple/Black). My guess would be
Red to G on Transformer
Black to C on Transformer
White to P2 on Low Water Cutoff
Remove thermostat white from P2 and attach to Fast Stat Purple
Is this correct?