I am an avid DIYer and have been renovating a space in an old commercial space from the 1950s. It is a hodge-podge of various building materials over the years. In our space is, from what I gathered from searching, the ceiling is a suspended diamond metal lath plastered ceiling like this: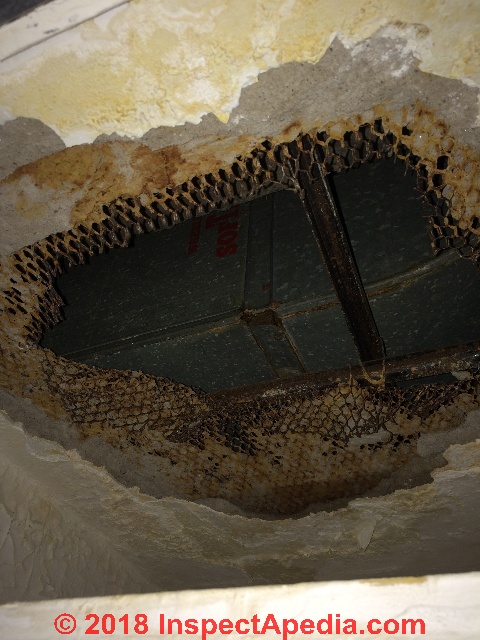 I have been hanging lighting fixtures and ceiling fans using metal toggle bolts like these:
They seem to work fine. There used to be a grid drop ceiling attached to the plaster ceiling and they used similar toggle bolts with an eyelet on the end to attach the wire from the grid to the ceiling, so I know it can support one of those grid systems with the Styrofoam panels if the weight is distributed, but I can't imagine that is a lot of weight.
Unfortunately, I don't have access above the lath plaster ceiling to access the metal joists. What I would like to do is install a bar that would allow TRX bands and/or punching bags to be hung. Obviously, this would need to support a lot of dynamic weight.
This shows something like I had in mind. Mine would be longer and need to support 8-10 people using it at the same time with the suspension bands. I was also considering a "T" in the middle with another support to the ceiling.
Is this crazy? If I distributed the weight across a long span (2x4, 2x6, etc), would this work. I would use the snap toggle bolts which support 150lbs and I would use one every 12-18 inches (no science there, just want to go overkill) across the wooden beam in to the metal lath. I'd then attach the pipe to that beam, similar to the picture.
If this won't work, any suggestions short of opening up the ceiling and seeing where the metal joists are? I don't think I will have that as an option.
Thanks!