I want to know what's the mechanism to maintain this shelf stable even when they tilt the wall-bed: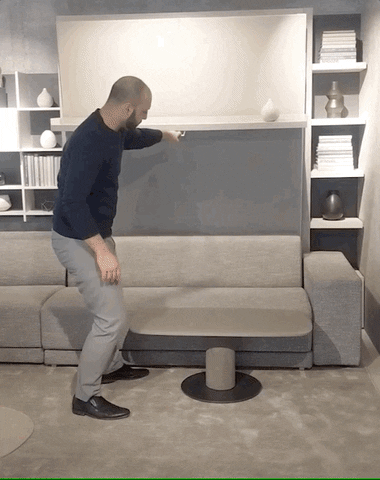 I would like to build something similar myself (not for a bed though).
I researched about gimbal + shelves but I didn't have luck.
Can someone point me in the right direction? Does this mechanism have a name? What are the physics laws that make it possible?
Note: GIF is from the video of the Oslo Bed from resourcefurniture.com