I want to install a 100 Amp panel to my attached garage. The location is about 50-60' from my service panel, which is 200 amp utility service. The purpose of this circuit is for a small pottery kiln and circuits for things like a table saw, miter saw, drill press, misc. small things and new lighting.
The kiln draws single phase 240 @~27-35 amps, recommended a 50 amp breaker using a standard 6-50 receptacle.
The workshop will be probably 2-3 20 amp circuits and a 15 for the lights. There will also be a 20 amp circuit dedicated to ventilation—the fan load is so far < 5 amps, just don't want to limit it.
After a lot of looking around and researching it seems like the best option is to put in a full real panel like this one: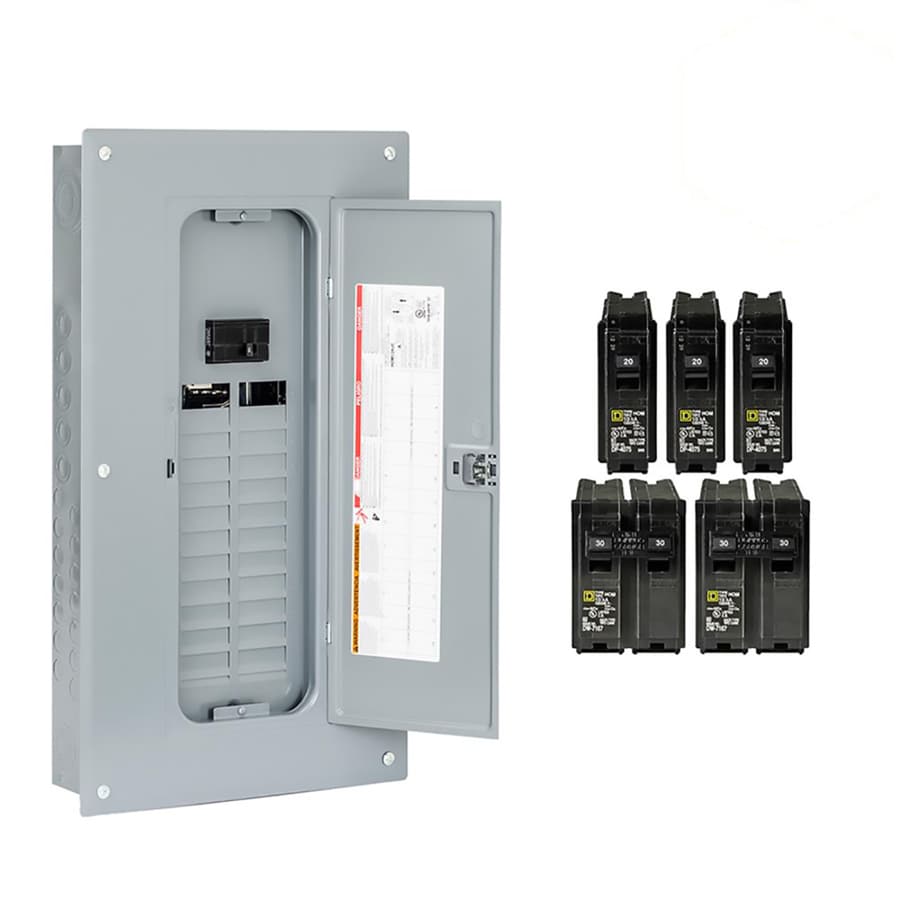 which should give plenty of expansion room and additional safety and other options.
My plan is to bury conduit from my main house panel to feed this new breaker panel in the garage. Looking into these options and the desire to save money given the price of cable it seems like 1-1-1-3 SER Aluminum cable could fit my needs and should fit in 2" Schedule 40 conduit. SER is not allowed to be buried even in conduit
The problem is when trying to verify this I find a whole lot of arguments but not enough solid code reference as to whether SER cable can be buried in conduit (raceways?). Yup this is not to code, cable must be rated for wet locations to be buried apparently.
While I do want to save money, this has to pass inspection so that is my primary concern. Seems like if SER is not allowed to be put in buried conduit I need to use THHN or perhaps better XHHW? I have worked with aluminum wire before just at much lower gauge so not too worried about being able to handle it. (I will be pulling a permit for doing this).
Questions about cable run:
What is the proper type of cable for this run in conduit? SER, USE, THHN, XHHW, XHHW-2? Figured out it should be THWN-2 Not sure of an AL alternative yet though Will be using XHHW-2 CU, found a legit online source.
Can I do this with aluminum wire without having issues later?
My primary goal is 100 amp and I doubt I'll need more than that in the garage so it doesn't need to be overbuilt too much.
From my research, do I need to bury the conduit at least 18 inches?
For the garage panel I know that since they are not within sight range or reach of each other I must install a main breaker in the garage panel to shut its power off but I had some additional questions there.
I plan to feed the run from 2 50 amp breakers in the main panel; is this accurate/necessary? Okay, so this was wrong: Changing to single 100 amp breaker. Even checked my notes again and I had this right so derp on this, lol
Should I also put in some kind of service disconnect before the sub panel in the garage for any reason?
My locale is the U.S. and my city has adopted the following:
2015 International Residential Code (IRC)
2015 International Building Code (IBC)
2014 National Electric Code (NEC)
2015 International Plumbing Code (IPC)
2015 International Mechanical Code (IMC)
2015 International Fuel Gas Code (IFGC)
2015 International Energy Conservation Code (IECC)
2015 International Swimming Pool and Spa Code (ISPSC)
​2015 International Existing Building Code (IEBC)
2009 ANSI (As referenced in the 2009 International Building Code)
I tried to provide as much information as I could but let me know if more details/clarification is needed. Thanks for the help!